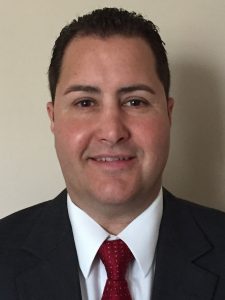 I worked for the government for 23 years. As I went through different work experiences, I was able to work alongside some great veterans with untold stories, that none seem to care about. It warmed my heart to know they fought for our freedom and they felt so unappreciated. They were forced to live normal civilian lives after coming out of the Vietnam War, Korean War, Gulf War and the many other wars with no leadership and support. I have learned that there are a lot of veterans that need help with shelter, financial support, or mental stability. In response, we have created a nonprofit organization called "Making All Veterans Smile Inc." to enhance their lives one smile at a time with organizing events that will honor them and provide to them helpful resources.
When my good friend Kenny came to me with a vision he had in creating an organization that can help better the lives of the many veterans in our great nation, that have been forgotten and neglected, I told him I was all in. I had always spoke of the needs of so many veterans, that were not being met, and now we are moving from talk to action. We know of so many in need and I hope, with the help of those who are able, we can help put a smile on those veterans that are in need. There are so many who have given of themselves for all the freedoms we have and many times take for granted. I want to do all that I can to make a difference. 
I have served in the US Military for 25 yrs in total of which 11 yrs was in the Army infantry from 1989 – 2000. I was a Public affairs specialist of a Base news paper and a staff writer of a local newspaper called the "New York Harbor Watch". 
In 2000 I had a conditional release to join the Air Force from 2000-2015. As a Senior Airman, I was deployed twice. My first deployment was to Oman, a Nation bordering Saudi Arabia. My second deployment was in Kandahar, Afghanistan. In 2007 I was promoted to Staff Sergeant as a craftsmen Environmental Control specialist in charge of triple R pavement (Rapid Runway Repair).
By 2011 I was promoted to Tech Sergeant which I was in charge of maintaining the shop facility and staff. I had then retired in 2015 with the great feeling of Honorably serving my Country.
I have now adapted to civilian life with my wife and children. I am honored to have been able to have served for 25 years in the US Military, but now knowing and experiencing the needs that our Veterans face when transitioning from the military life to civilian life, I would now like to make a difference to help the cause of enhancing the lives of Veterans today that have been forgotten. I am looking forward to seeing what we can do with this Organization and how we can help those Veterans in need in our community.